Four generations of the Gross Family
Successful together
Our family bought the hotel 100 years ago. All generations (including ourselves) had there own challenges and incentives. Times are changing and we modernised a lot.
It was important to us to keep the original flair, which is created by the history of the hotel. It is our goal to create a place to clear one´s mind, to regenerate & to feel good.
Our family
Get to know us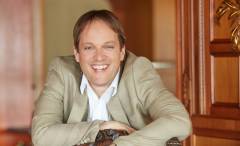 4 th generation - Armin Gross
My parents never made me take over the hotel. Still, one day I realised that this is my destiny. This is why I did my bachelor (business administration) and after some years of working experience a Master of International Hotelmanagement at University of Western Sydney in Australia. In the year 2006 began my new live here. It is a great and wonderful challenge, which I could not manage without my wife, my parents and my team.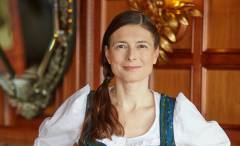 4 th generation - Sabine Gross
My husband and I met in school. I studied business administration in Bavaria and worked for Apple in Munich for 9 years. For a long time I was convinced that working together with my husband was not the right thing for me, as my parents did that. So I planned my career without the hotel. I did not know back then how rewarding it is to work together to create something great - you both believe in. I am convinced our guests can feel this passion.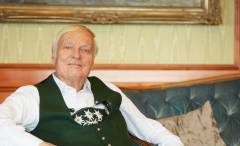 3rd generation - Albert Gross
I was born in a hotel room - like my siblings. It was important to my parents to include us into hotel processes early. I studied business administration in Munich, married and became a dad. After that we decided to take over the hotel over 40 years ago. Challenging times were about to come and I am proud that we managed to succeed. Retirering is nothing I think about as I am too contected to the hotel. I maintain my fitness by using our spa area and go hiking.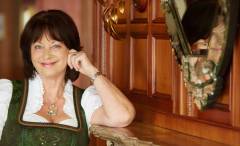 3rd generation - Dr. Marion Gross
I was born in Thuringia and lived in Frankfurt for a long time. My husband an me met there and both of us studied in Munich. I have a PHD in biology. Moving to the Allgaeu and working at the hotel was a huge challenge for me, after beeing a scientist. I do have many tasks but my favourite one is my shop. I visit tradeshows and get inspiration for our decoration. Most importantly it helps me staying in touch with our guests.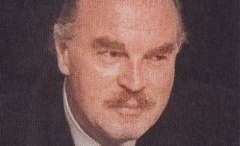 2nd - Alois Gross
Most likely he just survived because he was transferred from Stalingrad to Paris, because his brother died in World War II. For sure this tragedy led him to the love of his life. After the war and the return of the hotel to the family he started the hotel business again in the year 1950 and built an outdoor pool among many other things. This led to the most successful time of the hotel. He was a very charismatic man and a real authority.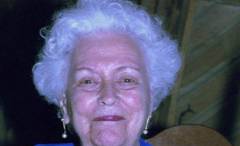 2nd generation - Elisabeth Gross
She was born into a rich family of juwellers who loved to stay at the hotel Prinz-Luitpold-Bad. But they did not meet there. They met in Paris during World War II, where she worked for the embassy. She took the last bus from Paris to Germany, advanced in pregnancy. An impressive woman, who gave birth to four children and still worked at the hotel her whole life.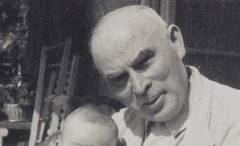 1st generation - Andreas Gross
He was a blacksmith from Schwäbisch Gmünd. Due to a injury in World War I he had to change his profession. Doctors recommended that he moved to the Allgaeu because of its fresh air and healthy climate. This is why he asked his half-sister Maria Zötler, who married the brewer Zötler in the Allgaeu - if she knew of hotels to buy. He noted down about Hotel Prinz-Luitpold-Bad: A little old fashioned hotel with fantastic location and view and its own sulphur spring. For the amount he paid he would not have been able to buy a bed roll in autumn (same year).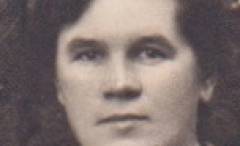 1st generation - Maria Gross
Born in Mering as daughter of an innkeeper. That inn was where she met her later husband Andreas. Both married in the year 1913. They had to go through very difficult times - a war, children and the injury of Andreas and succeeded. Collecting antique furniture and beautiful things was her passion. This is the foundation stone of the hotel's strategy today.
A warm and friendly team

We are proud of our employees
The best team on earth
... works for us
We are enthusiastic regarding our team and we tell so everywhere. Luckily our guest agree. It happens quite often that guests are embracing employees to say thank you and good bye.
 Or they ask about the personal situation of our team and talk about theirs. We are proud to have such a special atmosphere.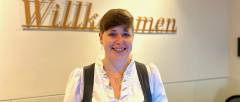 Our chief of reception works with us for the second time. We are very happy she came back. Her passion is to do her best for our guests, if it is long planned activities our last minute ideas.
Volker Robitzki
Our maitre de hote loves to pamper our guests since the year 2000. He coordinates our service team. His passion is to find the perfect wine for you.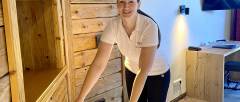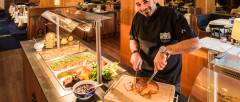 Josef Schaffler
Our chef learned cooking at our hotel and joined us again in the year 2011. Cooking is his passion. He constantely works at new creations with the best regional products.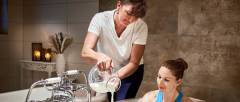 Iris Simon
Our spa manager is very experienced both regarding wellness and medical wellness topics (started in the year 1992). She will find the perfect treamtent for you.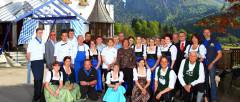 Last but not least ...
...many, many dilifent and professional employees. Thins would not run that smooth without them. Thank you so much for your loyality and commitment.