Your Spa Hotel in the Allgäu
A warm welcome
Our wellnesshotel is located in bavaria, in the German Alps. It is a special place - a mixture between alpine hut, grand hotel and Scottish castle. Its location is awe inspiring - in the middle of nature, high above a little town called Bad Oberdorf with spectacular mountain view. We are thankful to live here. We do our best to make your vacation unforgettable.
Our highlights:
Fantastic mountain view
Hiking trails directly from the hotel (also for winter hiking)
Large public areas with suffcient space for social distancing
Charming atmosphere
Room service
WE ARE "CLIMATE NEUTRAL"

There is nothing more important for us personally than to preserve our earth for future generations. We think every little step helps to achive this goal.

These are our steps, based on 3 areas:
Production of enery (Pellet heat, 350 sqm photovoltaic, eco power)
Energy saving (Heat recovery, modern heating control etc.)
regional ingredients 
Here you find our detailed information 

Most certainly you can charge your e-car here (costs based on amount)

Still we are not perfect and we are constanly working to improve ourselves. As it is very important for us to still be "climate neutral" we did compensate our "CO2-Footstep". This money is used to support other projects for sustainable energy.


Your retreat in the Allgäu
For a majestic stay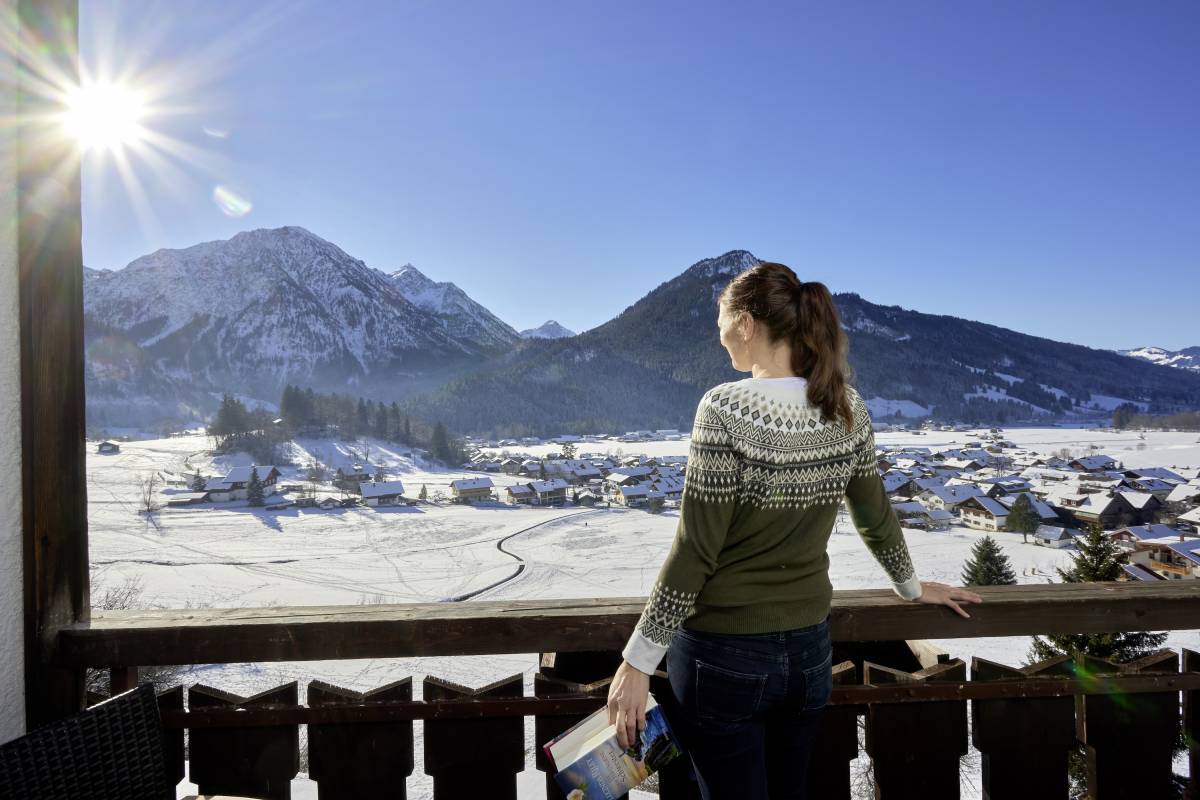 Location with a view
The best thing about this hotel is its location - we love to call it "well-being for your eyes". You see nice little towns with beautiful farmers' gardens and various peaks of the Allgaeu alps. The highest one is "Entschenkopf" with a height of 2047 meters. Very impressive are the prominent "Nagelfluhkette" and "Rotspitze" (red needle) which has its name because it gets the first light of the day in our area and reflects it in bright red.
The hotel Prinz-Luitpold-Bad was built in the year 1864 because of our sulfur spring. This makes it to one of the first spa and wellness hotels in the Allgaeu and in Bavaria.
Rooms to feel at home
We are aware that our rooms are your home during your stay. This is why we take special care that you feel very comfortable by designing each room ourselves.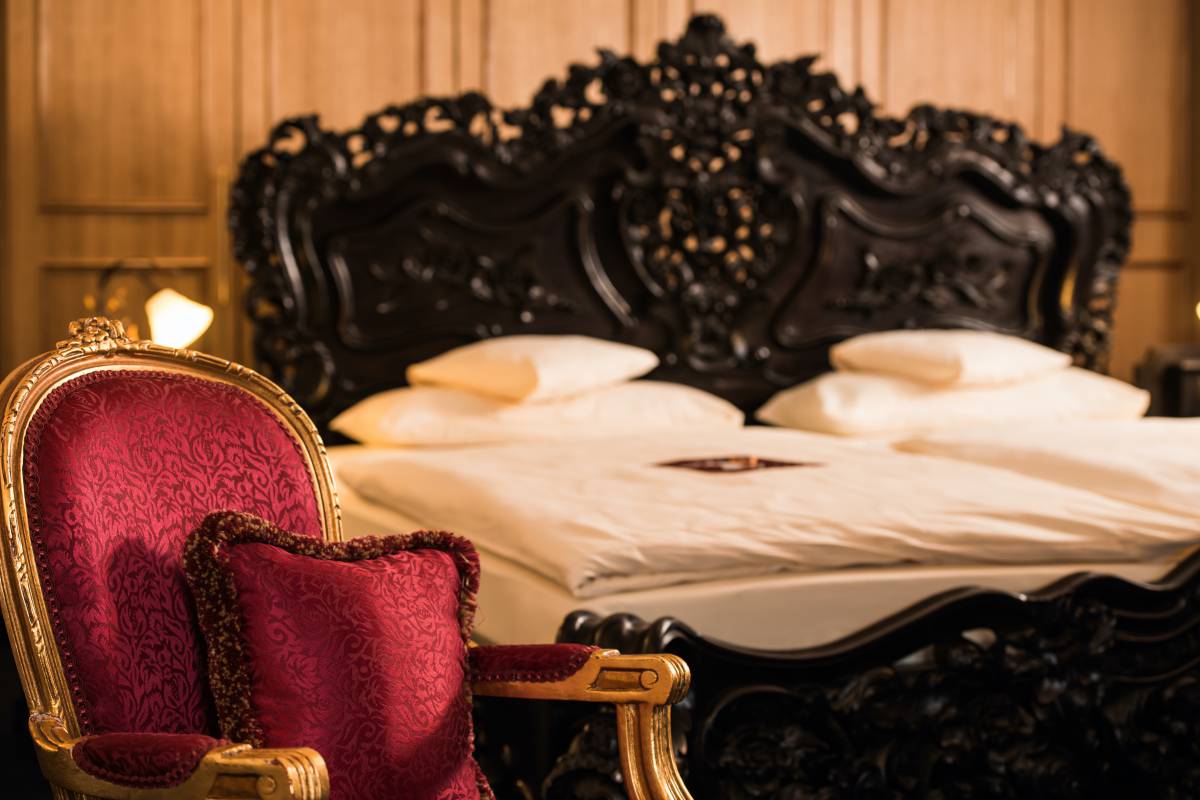 A film says more than 1000 words
It's beautiful in the Allgäu region, truly beautiful.
If you can't be with us right now, this film gives you a little insight into what a vacation with us feels like.
We hope you like it and you are looking forward to your next vacation in the Allgäu region.
This film is played in German language
Let yourself be pampered

As in another time
10 good reasons
For a holiday with us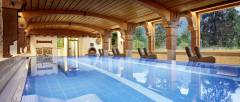 Our Prinz-Luitpold-Spa
With all you need after a day in our winterwonderland: Indoor pool, heated outdoor pool, sauna, steam bath, jacuzzi and relaxing areas with water beds, rocking chairs and many more attractions.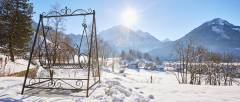 Our location
Our panoramic view is visible from everywhere in the hotel: the
restaurant
, the
spa area
, the outdoor pool and even from within our outdoor sauna. As our hotel is
located
at an outstanding venue you are in the middle of nature with fresh air, birds singing and walking paths galore around.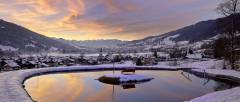 Nature all around
We are fortunate to be located directly in nature and to own large areas around the hotel. For you, this means that you can not only go hiking directly from the hotel but also enjoy nature right here. Step by step, we are creating more tranquility and natural spaces for our guests and for the living beings around us."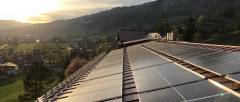 We have no intention of adorning ourselves with false labels, so let it be said: Of course, we are also responsible for CO2 emissions here. However, we have minimized it as much as possible through numerous measures and offset the rest.

You can find more information on our sustainability page.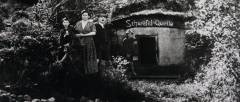 Our own sulfur spring
The hotel was built 1864 at this venue because of the near-by sulfur spring. Sulfur gets absorbed by your skin and built into your gristles. This improves the flexibility of your joints. Additionally it blocks some of your body's own substances, which slowes down aging. We use it for various medical wellness treatments and in our indoor pool (for everyone).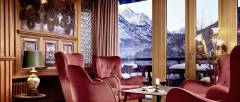 Ambience
You are probably used to hotels with fancy lights and modern interior design. This is something you will not find here. Times are changing, which is fine. But they are not changing this fast in our hotel. It is important to us to keep the flair of the good old times. This is what us special.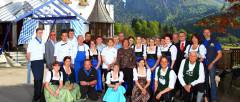 Our team
Most people in our team through all departments are working here for many years, feeling connected to our family and to our customers. All of our employees are professional enthusiasts. We all do our best to make you feel a little royal.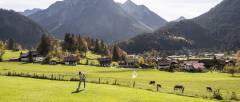 The "Krolf" course
We like to try a crazy idea now and then or just do something different than others. That is why we have made up our own game. It is a mixture of golf and croquet, played with a croquet mallet and field field hockey ball. The goal is, as in golf, to hit the hole with as few strokes as possible. But we don't have a dress code, course license, or expensive equipment. There is also a course in Unterjoch. Let's see when Oberjoch follows suit.
Regional and historical food
We are part of our history and part of our region. Both should be tasted in our food. This is why we use regional products to cook fresh Bavarian specialties based on historical recipes. This way some traditional dishes come back to live and some very popular ones get a special component. You will taste the difference.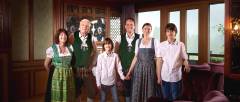 We are from the Allgäu. Be our guest!
Our family runs this hotel in the 4th generation, so we grew up in the Allgaeu. Most of our team is from the Allgaeu as well, although we are open to new influences as well. We feel connected to our home, knowing which food is original, which places and hikes are worth a visit and all the stories around our hotel and the area. Speak to us we are happy to talk about it.
Special offer for you?
Our bundles for your perfect vacation.