Yoga & Wellness
Single-& Group courses
Bad Hindelang in the Allgaeu is a perfect place to do Yoga, because our air is fresh and clean. Together with our cristall clear mountain rivers and our sustainable agriculture the conditions for each Yoga dimension are very good.
Yoga for us is a philosophy to a happier life. There are breath and body exercises as well as a profound philosophical background - life-affirming and non-esoteric.
We are looking forward to talk to you about Yoga and do a Yoga class together.
One to one class (up to 2 pax) : € 60,00
We would appreciate if you book your class in advance: +49 (0)8324 8900
As we need to coordinate our external and internal yoga trainers we cannot guarantee short term bookings are possible.
Yoga
Have a swim

and to the gym afterwards
Gym
Sprintbok (treadmill)
Nohrd-Bike 
Waterrower 
Watergrinder
Tria-Trainer 
Slim-Beam
Eau-Me-Board (Balance-Board)
Swing-Turm with mobile weights
It is located at the end of the underground aisle, close to the jacuzzi.
Keep an eye out

... for what is good for your and brings you joy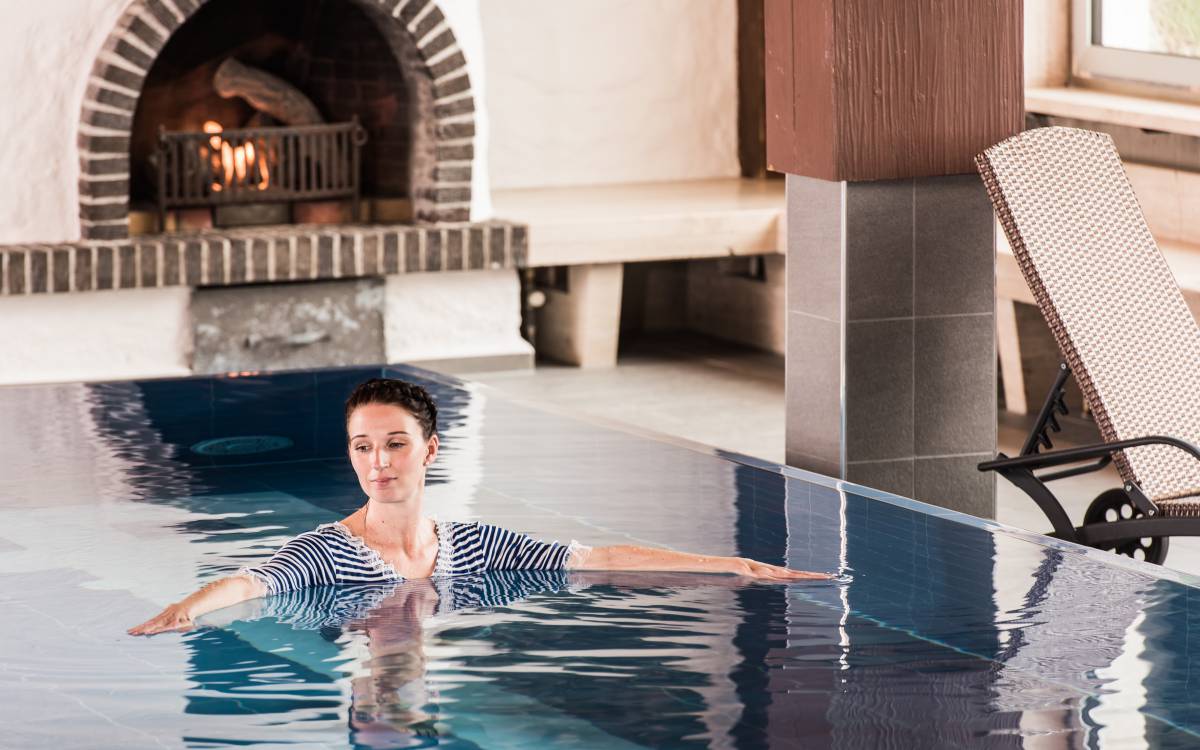 Aqua-Fit
Our water gym courses take place in our indoor pool, which is filled with our own sulphur spring water (no sulphur smell noticeable).
Advantages:
Gentle exercise for everybody
Supporting your shape and power
Improving your mobility
Supporting your coordination and blood circulation
Strenghtening your breathing
Price: € 10,- per person, Duration: approx. 15 - 20 minutes
3x weekly (Mon/Wed/Fri) starting at 7:30 - 8:00 m
Krolf
It is a mixture between Golf and Crocket. We offer a course below the hotel. You use a Crocket rack and a hockey ball. The goal is to get the ball into a whole with as few hits as possible. The best thing is: There is no special equipment necessary. You can just start and have fun.
Rackets and balls are available at our reception.
Course fee (incl. rackets and balls): € 5,- per person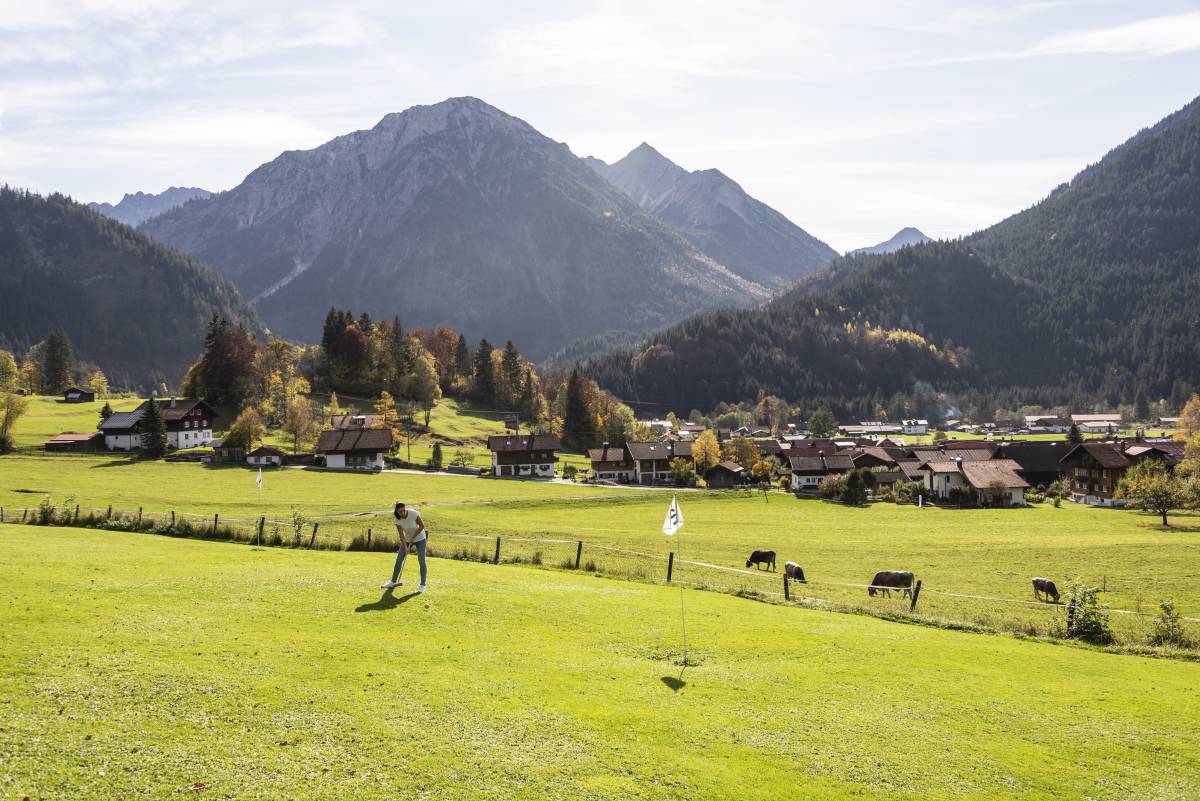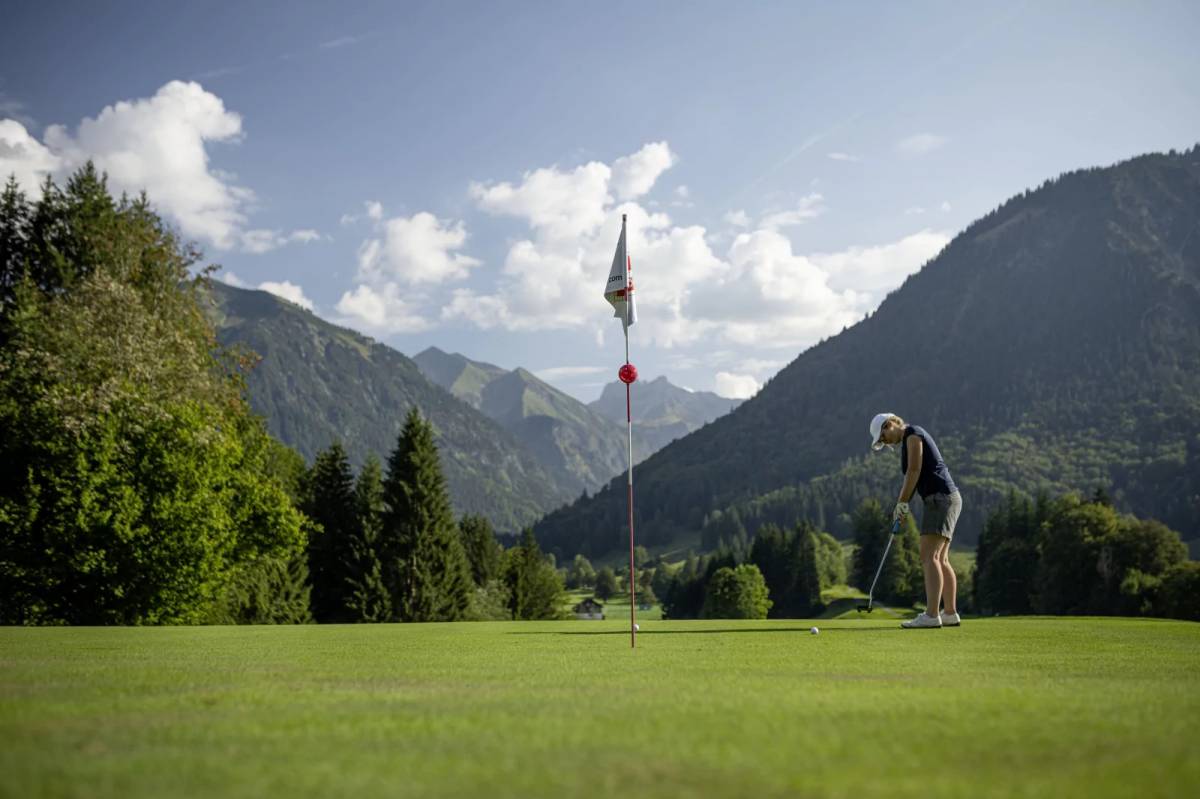 Golf
There are very nice golf courses in the Allgäu. As our guest, you will receive a 15% discount on the green fee at each of 15 courses. Just ask at our reception for the golf pass and the course overview. Among others:
Golfresort Sonnenalp-Oberallgäu, one of the leading golf resorts in Germany.
Golfclub Oberstdorf e.V., the most southern golf course in Germany
Golfclub Waldegg-Wiggensbach with the highest tee in Germany at 1.011 meters
© Golfclub Oberstdorf - Joachim Weiler - 1stof8.com