We are looking for you!
Working at Hotel Prinz-Luitpold-Bad
There is no success without people in the background supporting the team.
We are searching for somebody for our dish washing facility.

No German necessary. Permanend employment, wage over average, 39 hours/week and many more advantages.
We are searching for a professional Beautician incl. medical pedicure.

We are using mainly high quality products of Dr. Joseph.
Fulltime/parttime, permanent employements.

German would be helpful. Let´s talk....
You should work for us, because...
In brief:
We are offering spare time for all overtime hours
We take care to offer you 2 free days/week
It is important to us that your regular daily work is done within 8 hours (never should be more then 10)
We do have a large yearly programme with team events and special events.
Never forget:
our employees are the best
our guests are very happy
our working atmosphere is very good
we love to train
our hotel is something special
And a few more employee quotes
(not bought and not forced;-))
"The bosses always have your back, even when you screw up. Great colleagues, lots of freedom of action, nice guests."
"The personal contact with the guests and employees. Among ourselves, we are a small family."
"Friendly and respectful interaction with each other, great atmosphere, lots of variety, and a boss who simply brings us trainees closer to the subject of wine in the middle of his vineyard."
"I really like working here because it's a family-run place and we're a super team. We have a lot of nice guests and there is always something going on."
"The hotel has the best Christmas parties. Our boss comes up with something brilliant every year. Even during the year..."
"Our bosses are the best and so are the colleagues."
Beautiful Allgäu

Work where others take a vacation
This is why a job in the hotel industry is better than its reputation
The decision for a certain education is important and shapes your further life. Therefore, it is good to think about which professions to consider. Here is the most important information about training in the hotel industry.
Prejudice: 
In the hotel you always have to work on the weekend. Our guests are also there on weekends and in the evenings, to the extent that our employees also work at these times.
Just like:  
Sales clerks, hairdressers, truck drivers, factory workers, hospital employees, cab drivers and many more. Even in many skilled trades there is Saturday work.
Working time during the day depends largely on the specialization:
Housekeeping: mainly from early morning to early afternoon.
Reception: 3 different shifts: Early (from about 6:30 am), normal (from about 9:00 am) & late shift (from about 2:00 pm)
Service: The busiest times are during breakfast and dinner. Very few employees work longer than 10 pm., except during events.
Service: We do a lot of preparation in the morning and cooking in the evening until about 9:00 pm.
It is important to us that our employees do not work more than 8 hours at a stretch during normal operation and have 2 days off a week. In the high season, there may be more work. But all overtime is written down and can be taken off, nothing expires.
The exact salary depends on the job, education, work experience, and more. What we can say at this point, however: Tips provide tax-free top-ups. We have a general fund for the whole house, so even employees who never see a guest receive tips.
It never gets boring in a hotel. If you like to deal with different people and like variety, this is the place for you. We have linked two videos of our employees below. They were interviewed and filmed by an employee about her work. The goal was to give an honest report and good insight into the work. 
Prejudice:
In the hotel industry, people yell and bosses are cruel bullies.
Reality:
This is simply not true with us. We have many, longstanding employees and a good working atmosphere - but just ask our employees, they will tell you.
Training
in Prinz Luitpold Bad
We are aware that the decision for an apprenticeship is extremely important and therefore needs to be well considered. We are convinced that we have created a place where guests AND employees feel comfortable. In addition, it is important to us to train our apprentices excellently and to treat them fairly.
Trainee events
Find all the events we offer our trainees throughout the year here. Fun and educational at the same time. Year A and B always alternate so that every trainee can experience everything.
Year A:
September: Apprentice welcome drink
October: Wine discovery tour
December: Gourmet taster dinner
February: Complaint management
March: Cocktail mixing
May: Excursion with Armin Gross
Year B:
September: Trainee welcome drink
October: Wine discovery tour
December: Experience dinner
January: Wine-service (HoFa/ReFa)
April: Barista - tasting
May: Excursion with Armin Gross
Places still available:
Hotel specialist (m/w/d)
Restaurant specialist(m/w/d)
Cook (m/w/d)
Hotel clerk (m/w/d)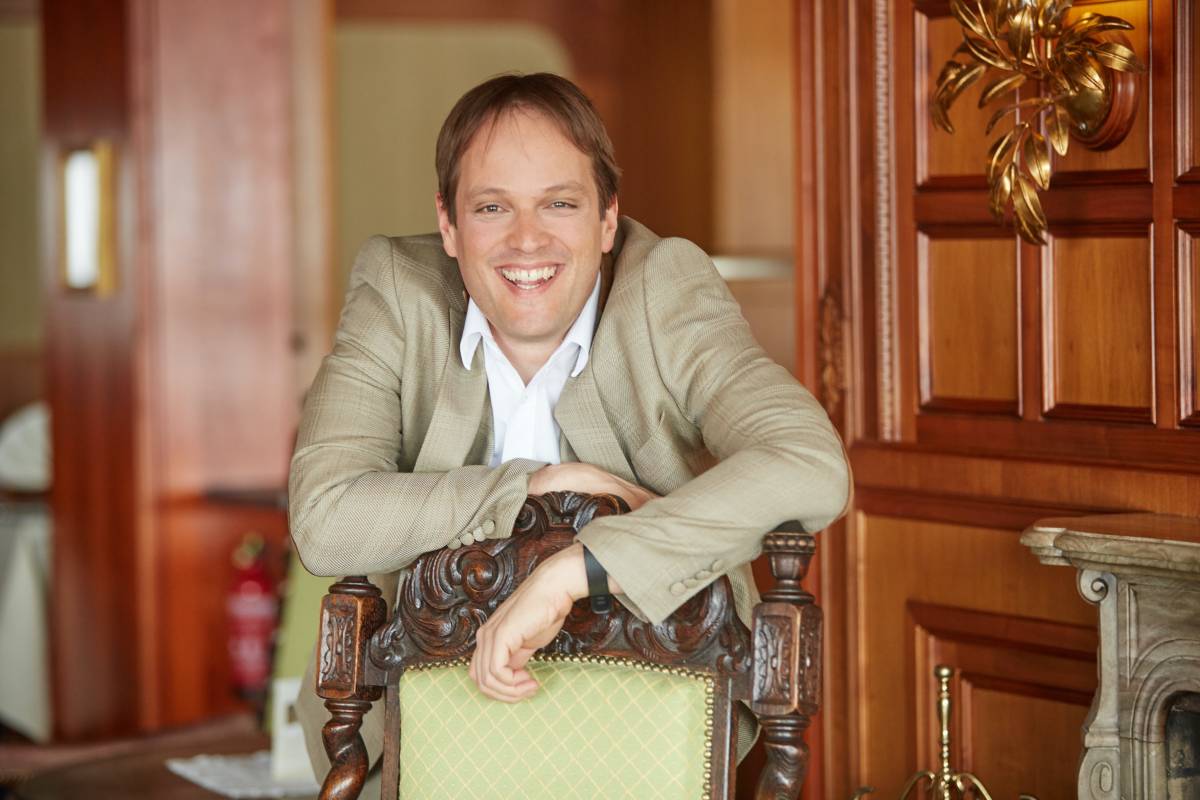 And what else?
Regular consultations (one extensive converstation per quarter)
Trainees say what you are still missing, what you need, etc. We listen and help!

Crash course:
Shortly before the end of training to prepare for the exam.
Exam materials:
In our library we have the exam papers from the last exams, flashcards, study aids, etc. We are happy to lend them to you!
Impressions
We began our new apprentice program with the 2019/2020 school year. Find the pictures here.
Apprentice representative
To ensure that every trainee knows who to contact if he or she has questions or needs support, we have appointed a trainee representative for each department: