Information & included services
Things to know for your stay
Included services for you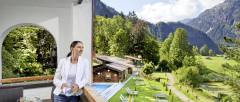 South balcony with dining table and fantastic view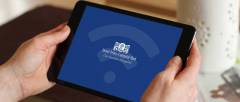 Wirless network - in your room and in all public areas.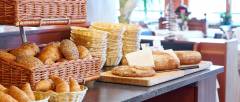 Buffet breakfast with regional products.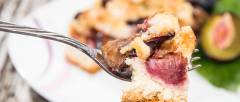 Afternoon: cake and soup from 3:00 to 5:00 pm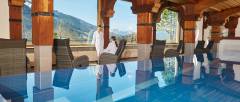 Spa area with pools, saunas, and more.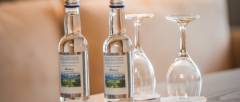 Bottled water in your room.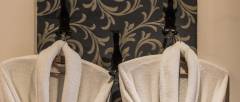 Spa bag with slippers, bathrobes, and towels in each room.
Additional services and more
Start your vacation well informed
We know that it may be important for you to check in early and/or check out late. That's why you can check in from 3pm and must check out by 11am. All details such as prices (half board, children, pets), facilities, etc. can be found on our room details pages.
Check-in: The rooms are available from 3:00 pm.
Check-out: Please vacate your room on your departure day by 11:00 am
Half board
Half board (dinner) is available at 32,00 Euro/day and person.We offer three 3 course meals with regional ingridients homemade by our kitchen team.Two days a week buffet: "Sissi Buffet" and "Bavarian Specialties Buffet"* Indulge!
* not valid due to corona
Children
We love children. This is why we have special prices for them:
Children (5-12 years) Camp bed: Night incl. breakfast € 36,- and € 17,- children-half board
From 13 years on camp bed: Night incl. breakfast € 68,- and € 32,00 half board
Luitpold talers
All guests who book their room directly will receive 10 golden Luitpold talers per person at check out. These can be redeemed during your next visit. (Value: € 1,- each taler). Additionally you will receive 10 Luitpold silver talers per person for your friends and family (for first time guests only).
Pets
Pets (dogs & cats) are permitted if you book them in advance. We charge € 20,- a day (without food). They are not permitted in our restaurant.
A holiday to relax

Feel good in the Prinz-Luitpold-Bad
Why book here?
Of course, we would like you to book directly with us. That's why we've put together a list of reasons why a direct booking is best for you. 
You do not need to search any further. The price - "Fix rate" - you get here is the best price you will find. You have our word. If you see another price anywhere else (excl. cure and prevention), please report it to us. It has to be a mistake. Little tipp: You get a better price if you book earlier.
There are many surprises in life, so it is good to be flexible (if needed). We offer free cancellation until 3 days before arrival with our "Flex-Rate". You will not find a better policy for our hotel somewhere else.
There are two different ones: The golden ones are for returning guests. They are handed out on departure to be redeemed during the next stay. The silver ones are for new guests only (given to existing ones) to be redeemed during their first visit. Both can only be redeemed if you book directly with us.
If you stay 5 nights or longer and you booked with us we will pay your taxi transfer from central station "Sonthofen" to our hotel and return. Just give us a call and we will book the taxi for you. Only valid for direct bookings.
If you book half board and decide spontaneosly to eat outside for a night, just let us know in advance (latest in the morning) and we will reimburse your meal. This is not possible if you book somewhere else.
Would you like a room?
Choose a room and enjoy a majestic stay.
Would you like an offer?
We have the perfect offer for you. Take a look!